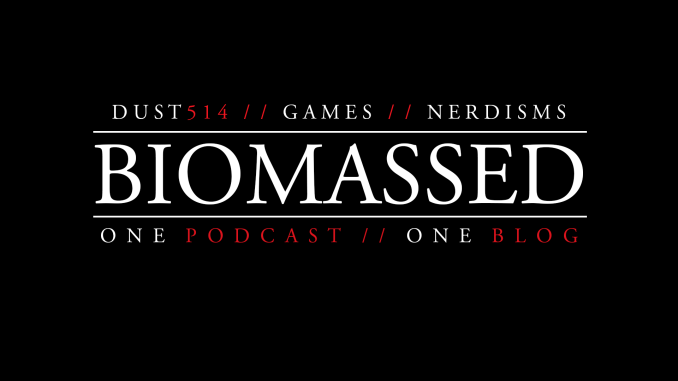 The Biomassed crew talk Kingsman: The Golden Circle, Star Trek: Discovery, and the Blade Runner shorts, the end of EVE Gate and the DUST 514 forums, Elite: Dangerous' Thargoid storyline develops, Assassin's Creed: Origins loot gets even pricier, a review of Fortnite: Battle Royale, and more.
Watch Blade Runner 2022: Blackout for free at Crunchyroll. Also see 2036: Nexus Dawn and 2048: Nowhere to Run on YouTube.
The EVE Gate is closed and so are the DUST 514 forums. You can join us on the DUST Veterans Discord instead.
EVE: Valkyrie – Warzone has launched with a new trailer.
There's a bunch of interesting articles on the Elite: Dangerous storyline involving the Thargoids. Here's the one we discussed this week.
Red Dead Redemption 2 has a new trailer as well as one for Final Fantasy XIV's 4.1 update.
You aren't a true Assassin's Creed fan if you wouldn't consider these $60,000 headphones.
This (now gone) Call of Duty weekend game mode looks awesome.
It's available now on iTunes or you can find it at http://biomassed.net/podcast